The Right Local SEO Services, Chatswood
Does your business cater to the needs of the local people of Chatswood? Then, hire local SEO experts from Digital Junction and get popular in Chatswood. Our local SEO services are designed to highlight your business on the map!
Consistent sales, good website traffic and local popularity – we have it covered for you. Stand out from other businesses by availing local SEO services Chatswood from Digital Junction. With business becoming increasingly globally oriented, local SEO is becoming an increasingly important part of the overall digital marketing strategy.
Make your existence noticed – hire local SEO experts from Digital Junction.
Best Local SEO Services Chatswood for Good Website Rankings
How is local SEO different from normal SEO services? If you want to get local customers, then Google has its unique way of finding the same. It matches the local business profiles with the best local searches. At Digital Junction, we always stay a step ahead with our local SEO campaigns.
To match your business with the local searches, we adopt three different strategies.
Keyword Search Process: Initially, we focus on popular keywords to check your website's organic ranking. For instance, website design is the primary keyword that we focus upon.
Keyword +Location Search Process: To attract the local businesses, we focus on adding the location and the primary keyword. For instance, website design Chatswood. This allows us to get results from Google my Business page.
Mobile-Based Searches: Finally, we focus on developing mobile-based keywords along with location targets. These keywords are generally different because when a person searches your business on mobile, the results will be different.
Our mission is to put you and your business at the top. We leave no stone unturned to achieve the same!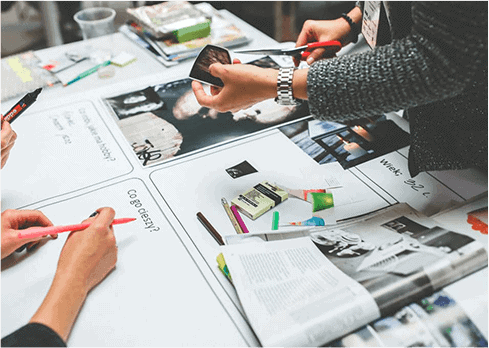 The Most Important Ranking Factors for Local Search Optimization
First and foremost, do not forget that what applies to national SEO will apply to local SEO. Local SEO Services Chatswood differs in certain areas because certain ranking factors (reasons search engines position a given website high in search) will carry more weight than that of national based search inquiries and results.
Here are the most important ranking factors to consider when optimizing for local search:
On-Page Optimization: Just like in national search, the authority of a businesses' domain (website address) and keyword focus within the content matter greatly. The difference with local search is that the presence of key NAP (name, address and phone number) contact information on the website becomes critical. This information should be placed in the header or footer so it displays on all content pages and posts. Notice this does not require stuffing your content or headers text full of local phrases. That is a very old school SEO tactic that needs to go away. What is important here is to use a phone number that includes an actual area code so the search engines can associate this area code with a given website's local area.
Inbound Links: Just as with national SEO, local SEO relies on both quantity and quality of inbound links to local businesses' websites from external sites.
Google My Business & Google+: These social media profiles should have accurate and optimized categories and relevant keywords in business descriptions. Those factors will influencer search just as the proximity of a business' address to where the search is being conducted will too.
External Directory References: The availability and consistency of NAP (name, address, phone number) on other third-party local business directories is also important. Example business directories for local searches would include Yelp, Angie's List, Manta, Foursquare, Merchant Circle, TripAdvisor, and Internet Yellow Pages.
User Behavioral & Mobile Usage: User behavioral and mobile usage are both considerations. Examples of such factors include user click-through rates from search, check-ins, and user calls to a business.
Search Personalization: Search personalization includes results provided to users based on what is most relevant to their interests or located closest to their physical location.
Reviews: The quantity and diversity of online reviews and rankings will also influence local search optimization efforts. These user reviews would be positive reviews from real users on legitimate websites.
Social Media Signals: Google+ authority, Facebook likes, and Twitter followers provide additional influence in determining local search performance.
Get Great Exposure in Local Market with Expert Local SEO Services
At Digital Junction, the only thing we care about is to increase your revenue. Seeing your website at the top of the Google search is no more a dream. With our expert local SEO services Chatswood, you can outrank similar local businesses in no time!
Don't think twice. Here's why Digital Junction should be your first choice whenever you think of local SEO services.
We perform efficient and technical SEO audits on your website.
We increase your business's popularity through Google my business.
We provide on-page SEO services like focusing on location-specific keywords and including separate geo pages.
Our local SEO experts optimise the websites for local queries.
We increase the google ranking by including a positive reputation through reviews.
We create good quality inbound links to local business websites from external sites.
Our scalable local SEO services will help you generate local traffic that you've never imagined before. To improve your site's visibility, contact Digital Junction.
Connect with the SEO Team