WordPress Website Maintenance Sydney
Let us take care of your website so. you can focus on your business.
Security, performance, 24/7 monitoring, backups and more
You've invested a lot of time and money into your website. But just like a car, it needs regular maintenance to keep it running efficiently. Trust your site to people who are tech-savvy and firmly committed to your online success.
Enjoy a newfound peace of mind knowing your website is in our ultra-capable hands.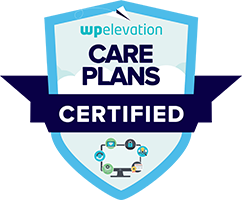 When you purchase one of our plans, you get ..
Maintenance & Reports
Digital Junction dedicated support for your WordPress website which includes all software updates, security and performance scans, and website upkeep detailed in a monthly email report.
Website Backups
Update WordPress
Update Plugins
Security Scans
Performance Scans
Clean up Spam and Revisions
Optimise Database
Training & Consulting
Monthly Newsletter: Our monthly newsletter includes targeted articles specific to what our clients would find informative.
Consulting Calls (included in Web Manage and Web Master): Consulting calls are great for strategy sessions, live editing, or any other type of training needs. Web Maintain do not include consulting calls however, they use their 30 minute of support time for a consulting call.
Support & Time
With your dedicated support time you can make requests regarding majority of your needs:
Bug fixes
Performance improvements
Content updates
Design updates
Newsletter curation (est. 60 min)
WordPress Hosting Sydney
Why you need a professional to manage your WordPress website
Your website is critical to your your business
You have a website that is crucial to your business. It generates leads, customers and revenue (or at least it should). It's a channel through which customers, suppliers, potential new staff and partners will find you and engage with you. It is fundamental to the success of your business and you want peace of mind that it will be up and available for your audience 24/7 without interruption.
All software is vulnerable
Software needs updating. All software. Including the software that powers your website. Your competitors are waking up (or maybe leading the way) and innovating with new websites and online strategies. The world is getting smaller as more of us connect to the web and that means that it is only going to get harder to keep up, let alone stay ahead of the pack. More and more websites are getting hacked and attacked, including the big players like Twitter and Facebook as well as millions of small businesses everyday. It's the nature of the world we live in and unfortunately websites are an easy target.
Do it yourself?
Keeping your website up to date, backed up and secure can be time consuming and a little tedious. It takes you away from what you should be doing, which is building relationships with your customers, staff and partners. The technology continues to evolve and there is no way you can keep abreast of all the trends and developments.
Generic help
Yes there are plenty of options for you to keep your website managed and up to date by the same company that hosts it. They do it for thousands of customers every day. That means they are experienced. It also means they might not be paying attention to the finer details of your particular website and business needs.
WordPress Care Plans
[easy-pricing-table id="4721″]
All prices are in AUD and incur gsT of 10% for Australian clients.
WordPress Care Plan FAQs